pollution of the subsoil
Contamination of soil and subsoil, is produced by the presence of chemical compounds made by man or other alteration to the natural soil environment occurs in artificial form. This type of pollution is one of the most dangerous with its characteristic of being very "silent" and have no signs that prove it, but until their consequences are found in living things.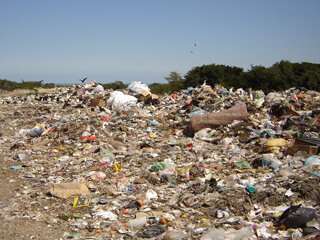 The major triggers of this contamination is usually the application of residual pesticides which happens to deeper soil layers, the rupture of underground storage tanks, landfill barriers that are broken or poorly made and there are leaks of themselves or direct accumulation of industrial products.
A special chapter deserves the mining activity and its relation to groundwater contamination because of mining as a whole produces a range of gaseous, liquid and solid, which in one way or another end up in the soil. The pollutants that cause damage to the elements used in the operation of open pit mining depends on the features that the ground where the activities take place. For example, acid rain that results from gases that are integrated into the atmosphere, may fall into calcareous soil pH balancing normal or acidified soil.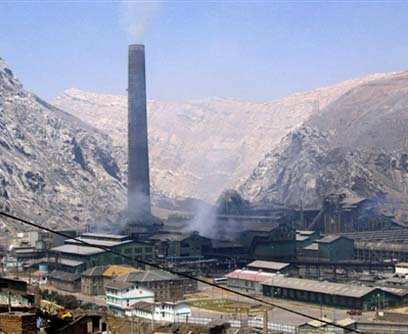 This happens either by deposition from the atmosphere or settled particles brought by rainwater, by the direct discharge of the liquid products of mining and metallurgical, or by infiltration of leachate from mining environment: water from open pits, tailings (ore dumps, etc.)., or the arrangement of elements on the ground miners: tailings, mine workshops or other buildings more or less polluting in each case.
Mining also contaminates soil, water through tailings.
Thus, they reach certain chemicals such as mercury (Hg), cadmium (Cd), copper (Cu), arsenic (As), lead (Pb), and so on.
For example, mercury that originates in the cement, paper industry, chlorine and soda plants, volcanic activity, and so on.
Some of its toxic effects are: changes in the nervous system and kidney.
In children, causing reduced IQ, in adults, alters its character, making them more aggressive.
Another example is arsenic originating in the mining industry.
This mineral produces toxic effects at the level of the skin, lungs, heart and nervous system.
One more specific indicator of the presence of a contaminated subsurface, it undergoes degradation or vegetation in the area, viewed in reducing the number of species present therein. But also, there are present where the pollutants are absorbed and integrated into the plant without causing damage to be seen from the outside.